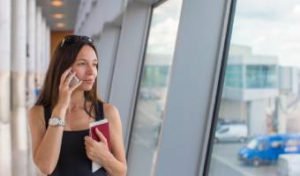 If you are asking yourself, "Do I need a visa for Tajikistan?" we've got the answer to your question, "Yes, you probably do!" There are only a few nations that can cross Tajikistan borders without any visa whatsoever. Nationals of some countries can arrange visas in advance by applying online (check if you can apply for Tajikistan e-visa), while others are authorized to receive their entry visa on arrival.
Keep on reading and allay any doubts whether a Tajikistan visa is obligatory or not and how and where you can obtain it.
Tajikistan visa exemption
There are only 10 countries of the former Soviet Union that can enter Tajikistan without any visa.
These visa-free countries can be categorized into 3 groups depending on their allowed period of stay in Tajikistan:
a group without any limitations of stay: Belarus, Georgia, Kazakhstan, Kyrgyzstan, Moldovia, Russia
a group with a 90-day limit of stay: Armenia, Azerbaijan, Ukraine
a country with a 30-day limit of stay: Uzbekistan
If you are not a citizen of one of those 10 Tajikistan visa-free countries, you are obliged to get a visa to get entry to Tajikistan country. You can do it either by applying online or going to the nearest Tajik diplomatic post and obtain a consular visa.
What is a Tajikistan visa on arrival?
As a rule, citizens of the countries without the Tajikistan Embassy or Consulate in their own country are authorized to request a tourist visa upon their arrival in Tajik land. Visa on arrival is issued only at one airport in the whole country, the Dushanbe International Airport.
Therefore, if you already booked a ticket for a flight to any other Tajikistan airport, remember that you won't be able to get a visa once you arrive there. Don't worry! You can submit a visa application form online or go to a Tajik embassy in your home country and be granted your visa before arrival in Tajikistan.
Important note: Travelling without a visa may be risky as it's at the airline's discretion whether you will be let on the plane not holding a valid visa to your intended destination.
How to obtain a Tajikistan visa on arrival?
Once you are at the Dushanbe Airport, you need to go to the window releasing visas upon arrival to obtain yours. The only document that VOA's applicant has to have is a valid passport. You don't need passport photos.
The process of receiving your visa at the airport depends on your luck. You can have your visa issued in a couple of minutes, but you can spend long hours in an endless queue as well. The VOA isn't free of charge, so please note that you will have to pay a visa fee too.
Unfortunately, those who will decide to choose a visa on arrival cannot apply for a GBAO permit at the airport. The permit allowing to enter this region can be granted only in advance.
Countries that can obtain a Tajikistan visa on arrival
EU and EFTA Member States
Algeria
Andorra
Argentina
Australia
Bahrain
Brazil
Brunei
Canada
Chile
Cuba
Egypt
Indonesia
Israel
Japan
Jordan
South Korea
Kuwait
Latvia
Lebanon
Lithuania
Malaysia
Malta
Mexico
Monaco
Mongolia
Morocco
New Zealand
Oman
Philippines
Qatar
Saudi Arabia
Singapore
South Africa
Thailand
Tunisia
Turkey
Turkmenistan
United States
United Arab Emirates
Vatican City
Venezuela
Vietnam
Yemen
Stateless people who are former citizens of Tajikistan
Disadvantages of Tajikistan visa on arrival
holders of VOA are allowed to stay maximally 45 days
by deciding to obtain a Tajikistan visa on arrival, it's impossible to assess the time needed to get your visa as it depends on many factors, e.g., the number of travelers willing to receive VOA at the airport
only one airport in the country is authorized to issue VOA – Dushanbe Airport
dark scenario possibility of spending long hours at the airport
unnecessary stress before travel
no possibility to enter the GBAO
What is e-Visa?
e-Visa is an online travel authorization that travelers of certain countries can obtain a few days before the date of their planned travels. Tajikistan government introduced the system of electronic visas in 2016. Applicants for Tajikistan electronic visas can choose from two visa types depending on how many times they wish to enter the country – one time or multiple times. In both cases, they are granted a permit to stay maximally up to 2 months.
e-Visa holders can:
go to Tajikistan for family or friend visit purpose
go on holiday
explore Tajikistan as a tourist
manage business matters with Tajikistan business partners
seek new business opportunities
make a transit stop in Tajikistan before reaching the final destination
If your travel purpose differs from those listed above, you cannot apply for an electronic visa. You need to go to the nearest Tajik embassy and obtain a regular visa there.
Transit visa
As long as you are going to stay in the Tajikistan transit zone, you don't need an e-visa. If you don't want to miss the opportunity to explore the country before reaching the final destination, apply for a Tajikistan electronic tourist visa.
Advantages of choosing e-Visa
Tajikistan electronic visa is issued for 3 months, and its holder can stay up to 60 days in Tajikistan
e-Visa can be obtained online, and within 72 hours, you will have it in a PDF at your e-mail
expert assistance provided during the whole visa application process
only 3 visa requirements (valid passport, e-mail, form of payment)
only a 3-step visa application form that can be filled within 15 minutes
it's not necessary to leave your home to obtain your e-visa
the low possibility of your e-visa request rejection
you can get the upgraded visa type with a GBAO permit
e-Visa holder can enter Tajikistan through any border checkpoint in the country
By applying online for your Tajikistan visa, you gain peace of mind and a sense of security before your travel. Holders of e-visa don't have to worry about the formalities waiting for them at the airport. They can relax and focus entirely on the purpose of their visit.
Do you still have some doubts about whether to choose an e-visa solution or not? Our consultants are at your disposal, willing to resolve any encountered problems and answer all of your questions!
Don't hesitate to contact us, use our services to obtain a visa to Tajikistan online, and explore the country!