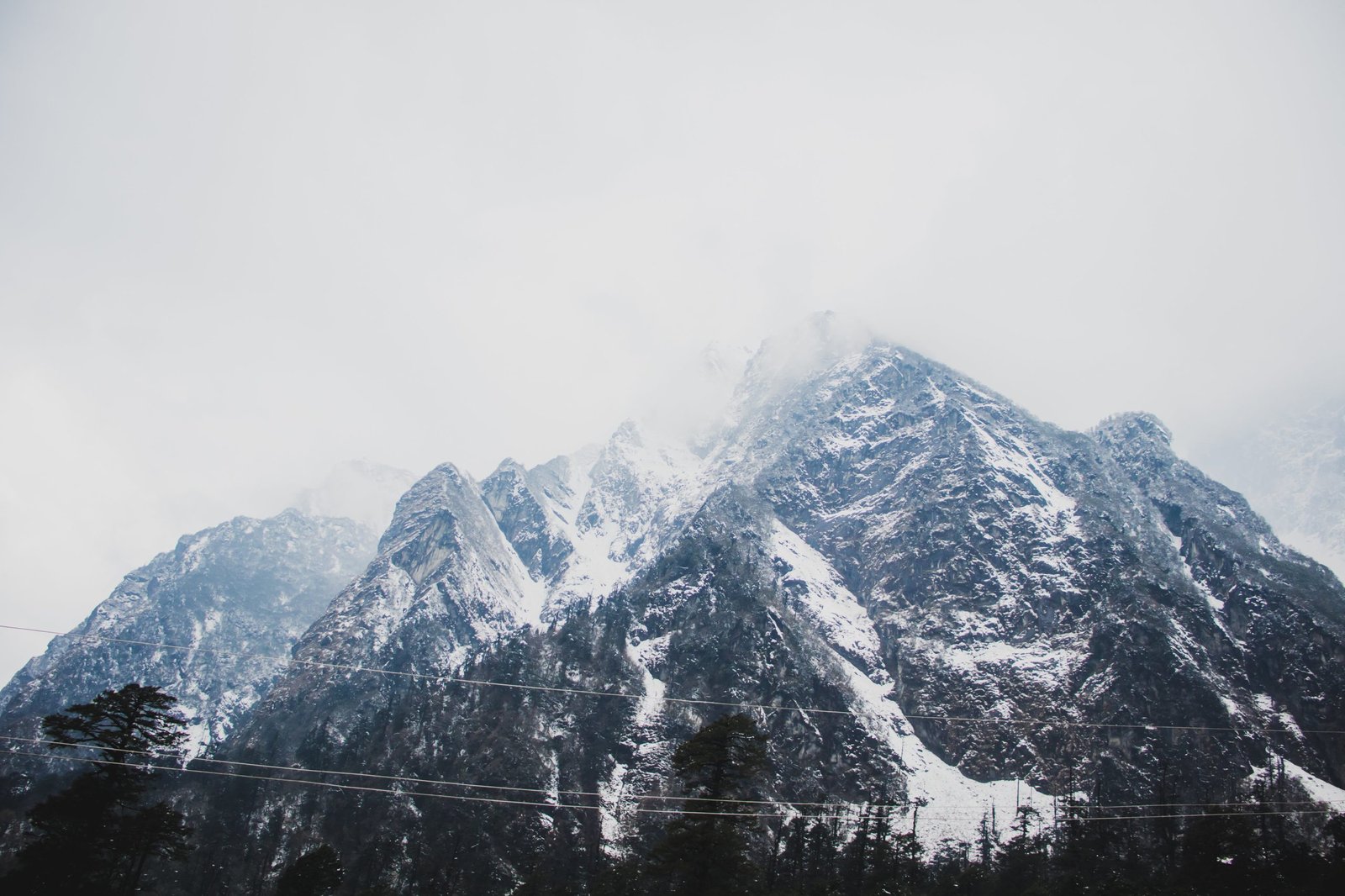 As a Central Asian mountainous country, Tajikistan is characterized by a harsh and extremely continental climate. It simply means that Tajik summers can be unbearably hot, while winters extremely freezing. Temperatures can differ here depending on the area's altitude. In the summer, they can reach even 50°C!
Over 90% of the country's area is situated in the mountains at an altitude over 4000 meters above sea level. Five substantial mountain ranges: Himalayas, Karakorum, Pamir, Tien-Shan, and Hindukusz meet here, creating the Tajik landscape unparalleled. Those massive, often snow-capped peaks and ridges cross river valleys.
Climate
As a continental climate, it may change dramatically on different elevations within the entire country. Hence, the issue of what is the best time to visit Tajikistan depends on the particular region you wish to explore.
Tajikistan's climate is the wettest of all the republics of Central Asia. However, rain and snowfall may vary according to a given location, from the dry valleys situated in Kafiristan and Vakhsh to the Fedchenko Glacier (the longest in the world, excluding polar zones). The valleys receive 500 mm of rainfall per year, while the glacier's annual snowfall exceeds 2,200 mmm. 
The lowlands' temperatures can usually range from -1°C in the winter month, January, to 30°C in the summer month, July. The climate is dry, and in order to cultivate crops, agriculturists need to apply artificial irrigation. In the region of Pamir, which is the east Tajikistan part, temperatures in the winter can fall to 20°C below zero, while summer temperatures on average don't exceed only 5°C.
When to visit Tajikistan
Spring is the time when Tajikistan comes to life. Together with the snow subsiding, the mountainous country areas become accessible for hikers and climbers. In turn, the lower parts comprising mountain slopes and pasturelands amaze with the range of colors.
During the summer season, when temperatures in the capital of Tajikistan can increase drastically, making the tourist experience unbearable, the Pamirs come to the rescue. To get there, you can drive the spectacular worldwide known Pamir Highway that isn't covered with snow in the summer months from June to September. It's also the best time for climbers to reach the highest peaks of the Pamir Mountains. Glaciers start to melt slower, the level of waters in the rivers decreases, and even though sporadic blizzard may catch you off guard, you can observe or even join the shepherds leading their flocks to the mountains. 
Visiting Tajikistan at the beginning of autumn, you can celebrate Independence Day on the 9th of September. It's the time of the year when you can try fresh fruits from the Fergana Valley. They are said to be divine! In the Pamirs, nights spent at the end of September may be freezing, while from October, its roads are becoming impassable as the snow starts to fall heavily. Autumn is a perfect season to see how the green forests turn immediately into yellow, red, and orange. In the north and southwest Tajikistan parts, which are lower country's areas, nights can be a bit colder, but bright sunshine rays offer a pleasant warm-up during the day.
Wintertime in Tajikistan is extremely hard for most communities, especially those who are cut off from the other country parts due to the weather conditions. However, the more affluent inhabitants of Dushanbe and foreign tourists can afford a visit to Safed Dara ski resorts to fully enjoy the ski season.
In a nutshell
The weather in Tajikistan is favorable in over 70% country's area from May to September;

The best months to visit Dushanbe are from April to October, while July and August are the two warmest months in the capital city;

October is the month when the rainfalls are lower, particularly in the capital;

Hiking enthusiasts should preferably choose summer months for high-mountain expeditions;

If you want to visit a city with the best climate and weather on average 8 months a year, go to Kulob;

The higher parts of the country you reach, the cooler you may be – choose the mountain areas in the summer and explore Tajik cities in the late spring or autumn seasons.
What to pack for Tajikistan all-weather 

WINTER
Definitely warm clothes! Don't forget about such essentials as thick sweaters, a down jacket, a winter cap, scarf, and gloves. In turn, bearing in mind that some days during your Tajik stay may be milder, pack some light clothes too. Planning to explore the Pamirs, the best-recommended piece of clothing is thermal underwear. Remember also about warm comfy waterproof boots.
SUMMER
Deciding to visit Tajikistan in the summer season, your backpack will be much lighter. Undoubtedly, it would be best to have lightweight clothes, preferably cotton or linen, a scarf, a sun hat, a few sweatshirts. Going to the mountains, remember to pack hiking shoes, a sweater, a warmer jacket, gloves, and a hat. Another essential that you should have in your bag is a high-protection sunscreen. Pack it to avoid unpleasant consequences of inconspicuous sun rays. 
Women traveling to Tajikistan should avoid wearing shorts or short skirts. It's recommended to cover knees, arms, and legs. Short-sleeve T-shirts are acceptable. Follow these rules so as not to attract Tajik men's attention.
USEFUL ACCESSORIES
For your trip to Tajikistan, you can take a tent. Choose the lighter one for a long trek with a backpack. But if you want to explore Tajik highlands, you must be aware that temperatures at night can decrease to zero even in August. Anyway, carrying a tent, you can pitch it anywhere in Tajikistan, and it may function as a perfect backup accommodation. Another option is to take advantage of the extreme hospitality of Tajikistan people who won't let you stay without shelter.
Final words
Central Asia is a part of the world that evokes enthusiasm due to its culture, complex history, and nature diversity waiting for you to explore. Nature attracts foreign visitors but also causes many problems that they have to face. This region is as beautiful as demanding. You need to prepare appropriately for its exploration, but don't think Tajikistan won't surprise you anyway!
Packing for a Tajikistan adventure, you must keep in mind that the weather is changeable, and it's better to be safe than sorry. Choose the best season according to your travel needs, apply for your Tajikistan e-Visa, and explore this marvelous land!